"I Need A Divorce Attorney"
If you need a divorce attorney, Krupp law Offices can help you.  The best divorce attorneys in Grand Rapids MI are at Krupp Law Offices P.C..  We can answer your divorce questions and provide excellent representation with reasonable fees. If you are facing a separation or divorce, Krupp Law Offices is a requirement!
If you are considering a divorce, you should contact Krupp Law Offices PC.   We can give you the advice you need to get you through a difficult period of family transition. We have over 85 years of divorce and child custody experience.  At Krupp Law Offices PC we can handle divorces that are straight forward for a reasonable cost.  We also have experience in highly complex or high conflict divorce cases.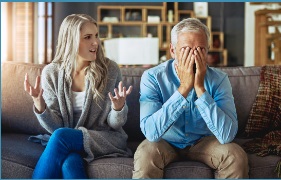 When your representation with Krupp Law Offices PC begins, we will provide you with realistic expectations and goals.
If you have been confronted with a divorce, do not hesitate to contact Krupp Law Offices PC. Not only are consultations at Krupp Law Offices PC free, but oftentimes the earlier we are involved, the better the result.
Our divorce attorneys have over 85 years of trial experience with extensive divorce trial experience. Considering the seriousness of a divorce, it is extremely important to retain the legal services of an experienced divorce attorney that knows West Michigan.
Krupp Law Offices PC
Divorce Attorney in Grand Rapids MI
161 Ottawa NW Suite 404
Grand Rapids, MI 49503
616-459-6636
We welcome you to also browse the Krupp Law Offices PC website for additional divorce resources as well as information on our law firm.
OTHER DIVORCE TOPICS: